Gift Ideas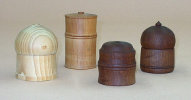 Turned Lidded Boxes
. . . also from Cincinnati area trees.

Spurtles - Traditional Scottish Kitchen Stirrers
A fun and sophisticated addition to your favorite cook's kitchen.

Everyday Use Pens Turned From Cincinnati Trees
A keepsake for friends and family.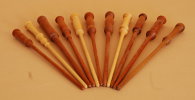 Magic Wands
A fun gift for young and old.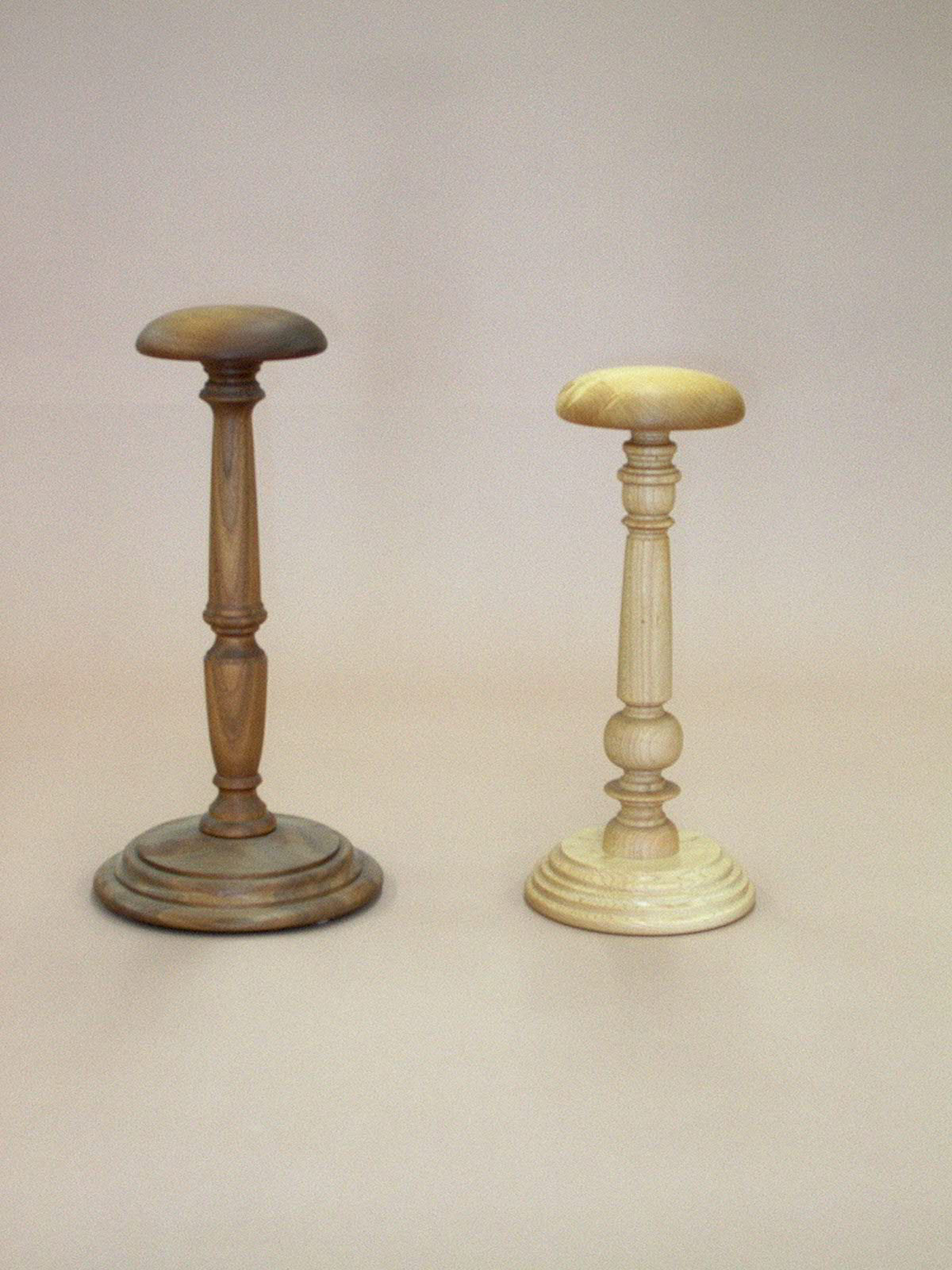 Hat and Wig Stands
A favorite hat or wig, or a service hat with a relative's medals.

Turned Wooden Bowls
. . . from Cincinnati area trees.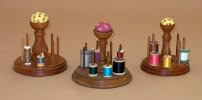 Quilting and Sewing Pin Cushion/Spool Holder
A very useful aid for sewers.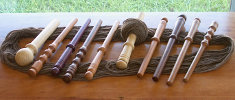 Nostepinne - Traditional Swedish Yarn Winding Sticks
Wind center pull balls of yarn for knitting and crocheting.

Handcrafted Inlaid Veneer Gift Trays
(Also appears on the "Decorative Veneering" page)

Reproduction Shaker Candlestands
A timeless accessory.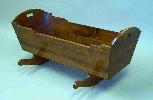 American Country Style Cherry Cradle
An ideal home for a doll or stuffed animal collection.
Appointments are suggested for your convenience.