Turned Lidded Boxes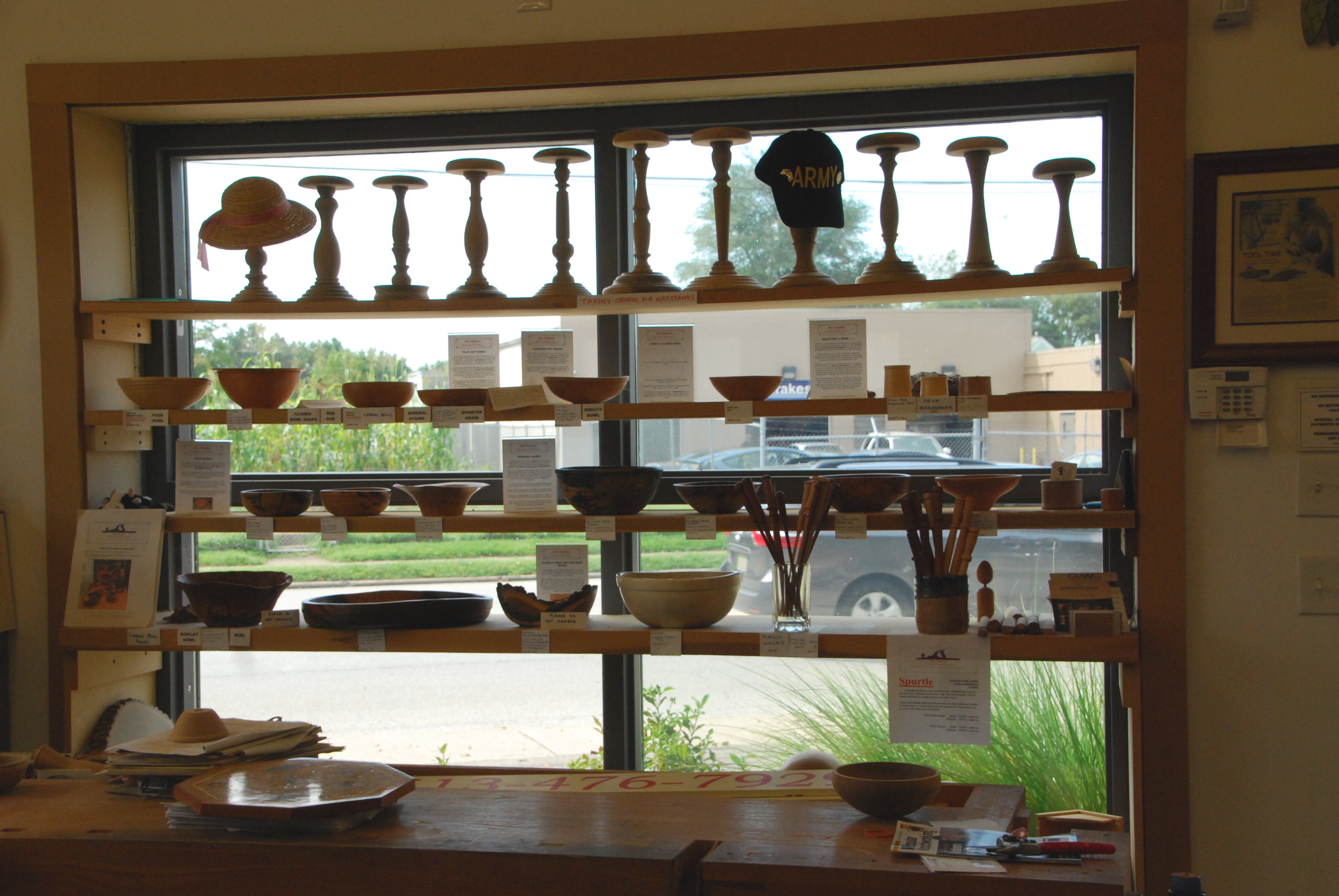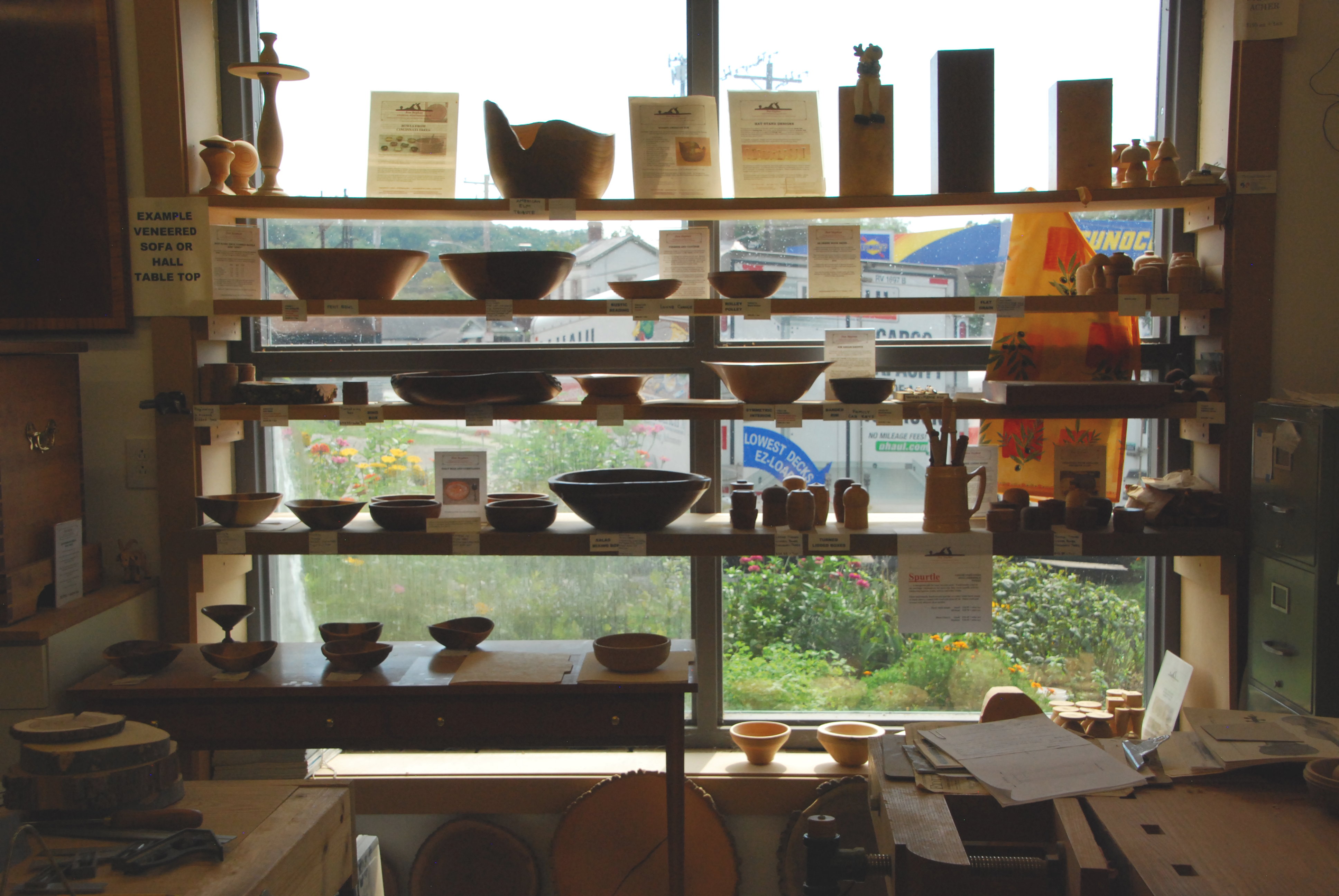 All the turned lidded boxes, like wooden bowls on another page, are Cincinnati grown and Cincinnati made, by a lifelong Cincinnati resident. Typically, there are 15 or so turned lidded boxes for sale, representing different sizes, shapes, and tree species.
They are a very thoughtful gift for a transplanted Cincinnati native, or a young Cincinnatian interested in nature and the outdoors.
Turned lidded boxes are a wonderful way to repurpose trees that had to be removed due to general decline, storm damage, or new construction. They can add visual interest to a desk or shelf, or be a meaningful token of life in Cincinnati for a family member or friend leaving for education or career.
The exterior finish is varnish so they can be handled extensively without harm and cleaned with a damp cloth or even a damp sponge and a drop of mild dish soap. The internal finish is linseed oil and beeswax.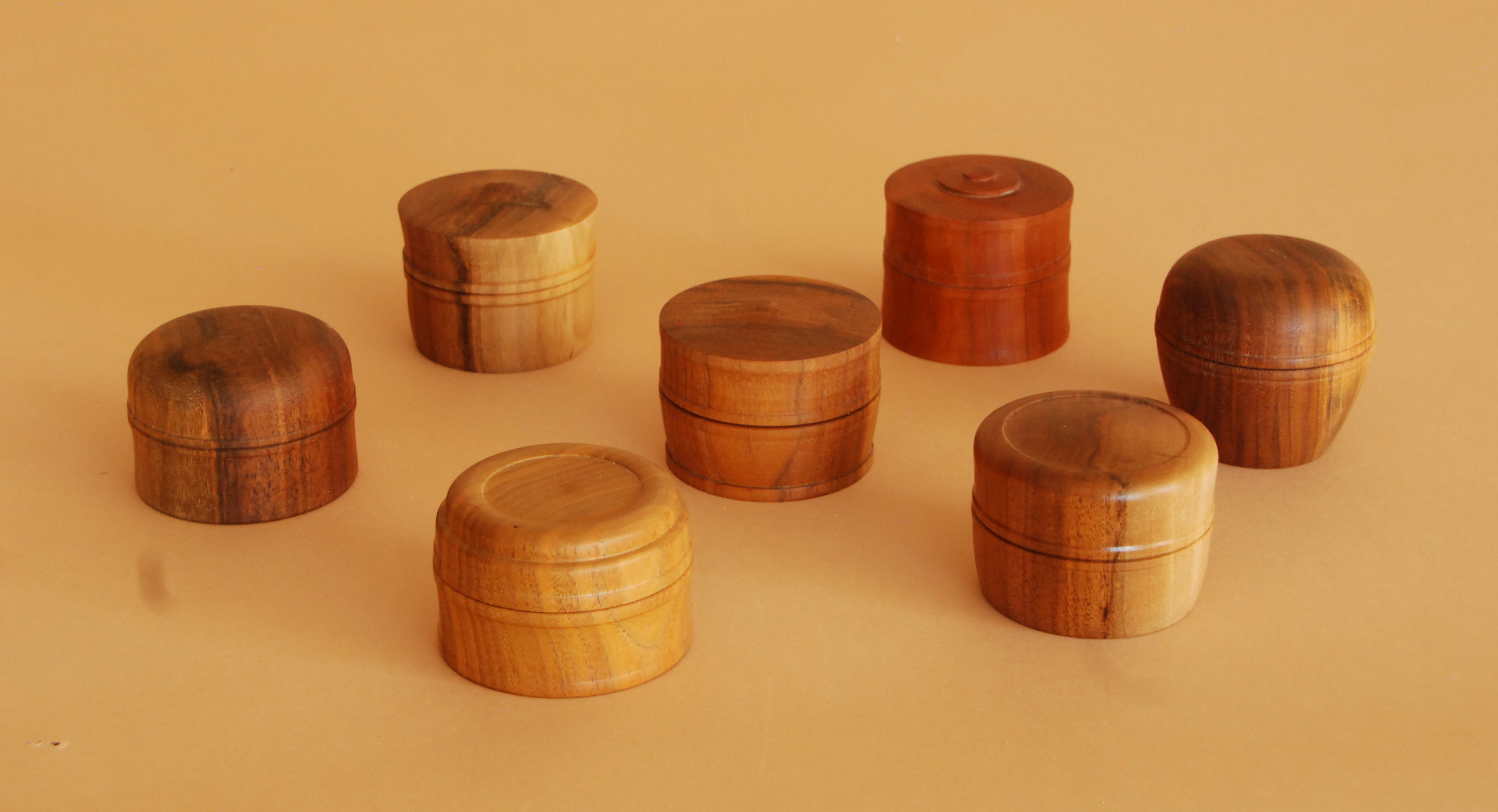 Small turned lidded boxes are charming and useful items on a dresser to keep keepsake family jewelry or other heirlooms from getting lost. While the actual boxes on hand depends on recent sales and new turning, these are representative of of sizes and shapes that might be available at any given time. The pictured boxes include American elm, black cherry, holly, and black walnut, all from trees that grew in Cincinnati. These boxes range in height from 2" to 3".
Of course, a small piece of fabric could be inserted in the bottom of the base if desired to cushion a favorite necklace or pair of earings.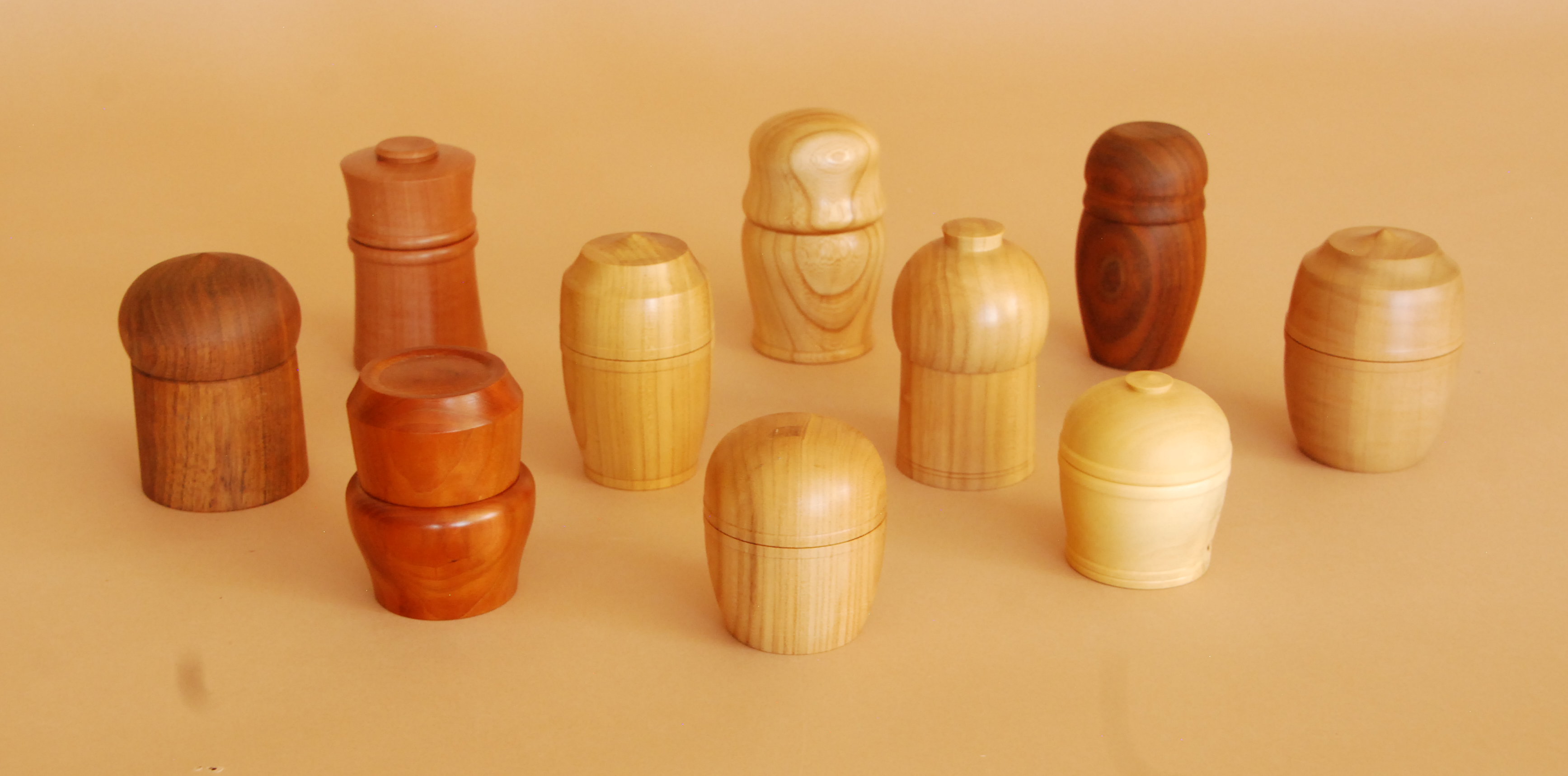 Larger turned lidded boxes can keep paperclips or a roll of stamps always close by and easy to find. They can also keep from getting misplaced a favorite inherited necklace or earings, or a family member's military service medals.
Several customers have purchased one to remember a lost famiy member or favborite pet with a bit of their ashes.
These larger boxes range in height from just over 3" to 4 3/8". Pictured woods include American elm, black cherry, and black walnut.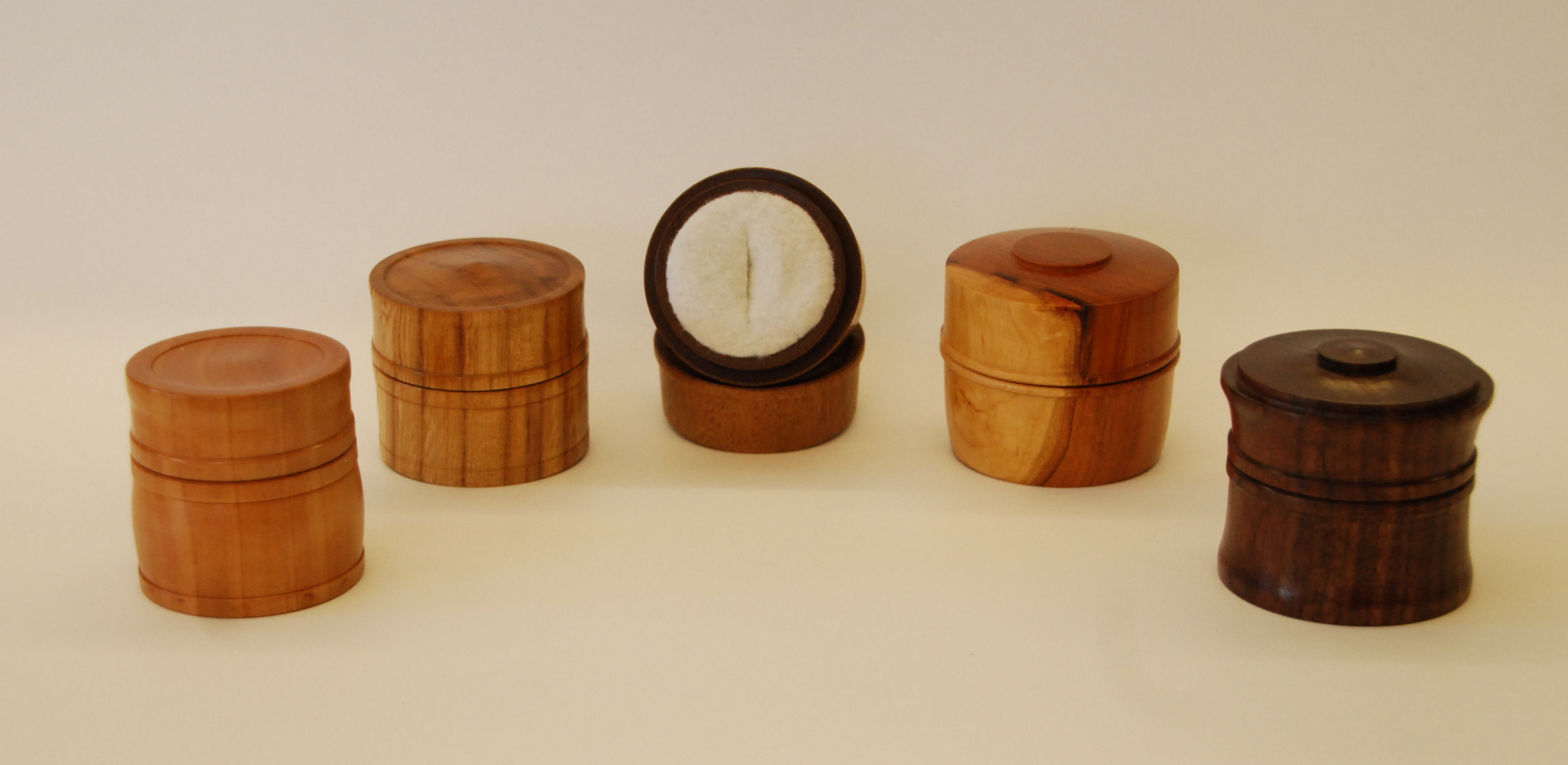 This photo shows five ring boxes. The middle one shows the soft foam and felt in each ring box to hold and cushion a ring. (The soft foam and felt interior can easily be lifted out if the box is to be used later in another way.)
The opened middle ring box is South American mahogany, turned several years ago from a left over piece of wood from a project. The outer boxes are from the left bradford pear, American elm, black cherry, and black walnut. These four boxes are were turned from Cincinnati area trees that had to be removed for one reason or another.
The finish is very durable - it will not show wear from normal handling and can be washed with a soft sponge and drop of dish soap if the need should arise.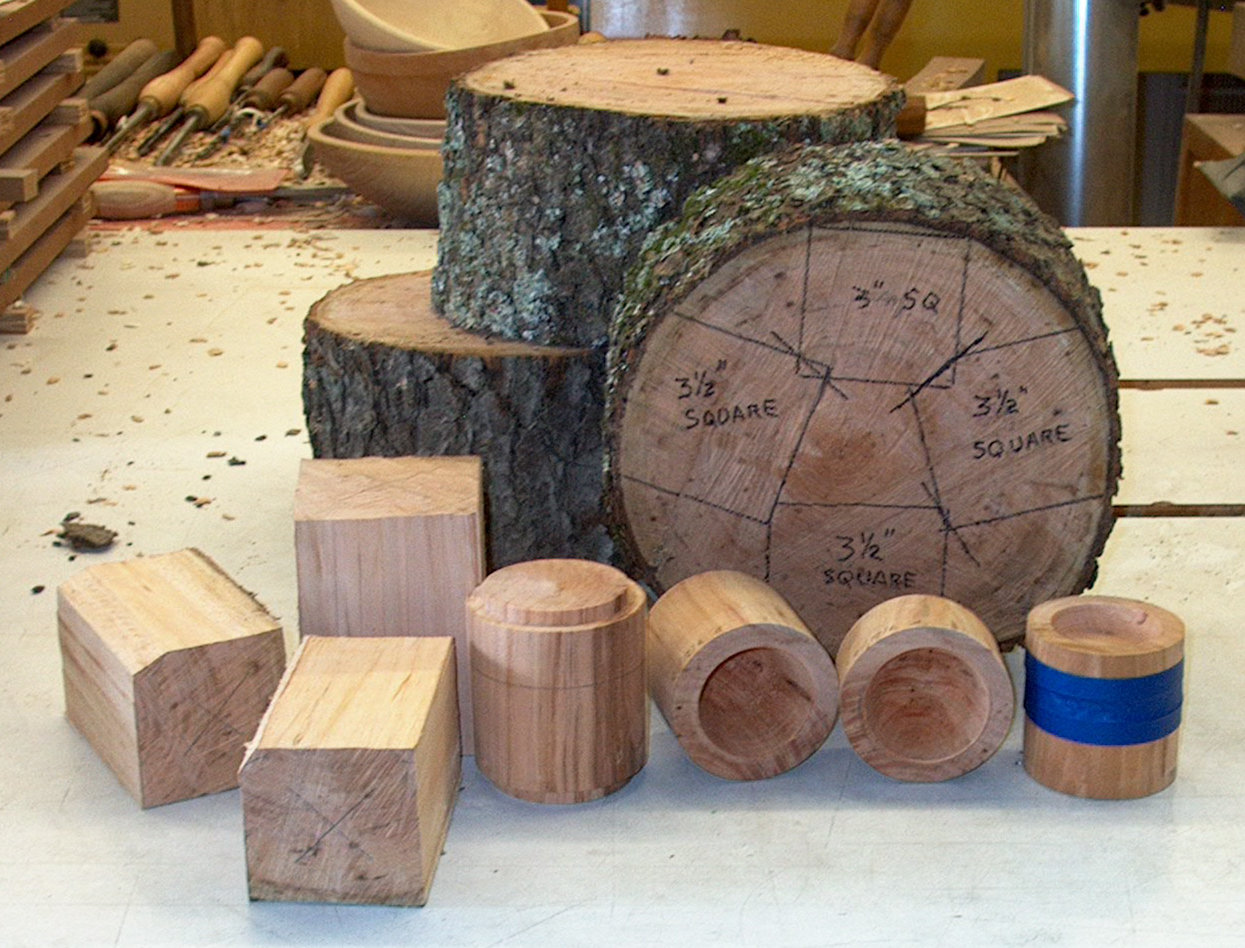 Turned lidded boxes from trees begin with a short section of recently cut green tree trunk, as shown in this photo. Blocks are cut from the section, and turned round. These rounds are separated into eventual top and base, and hollowed so that the pieces can dry without suffering shrinkage cracks. Each top and corresponding base are taped together, and these "blanks" allowed to dry for at least four months. Dried blanks include American elm, a few ash, black walnut, black cherry, bradford pear, and probably a few holly.
Return to Gift Ideas page
Return to Items For Sale page