Country Rocking Cradle
One of the first pieces built was a reproduction Early American cradle, in cherry, for a neighbor's daughter. It was based upon a design found in a magazine article. The one pictured below was made a few years later and turned out just as well. The finish is approximately ten coats of tung oil, to emphasize the color and character of cherry. The outer dimensions are 43" by 28" by 20" high.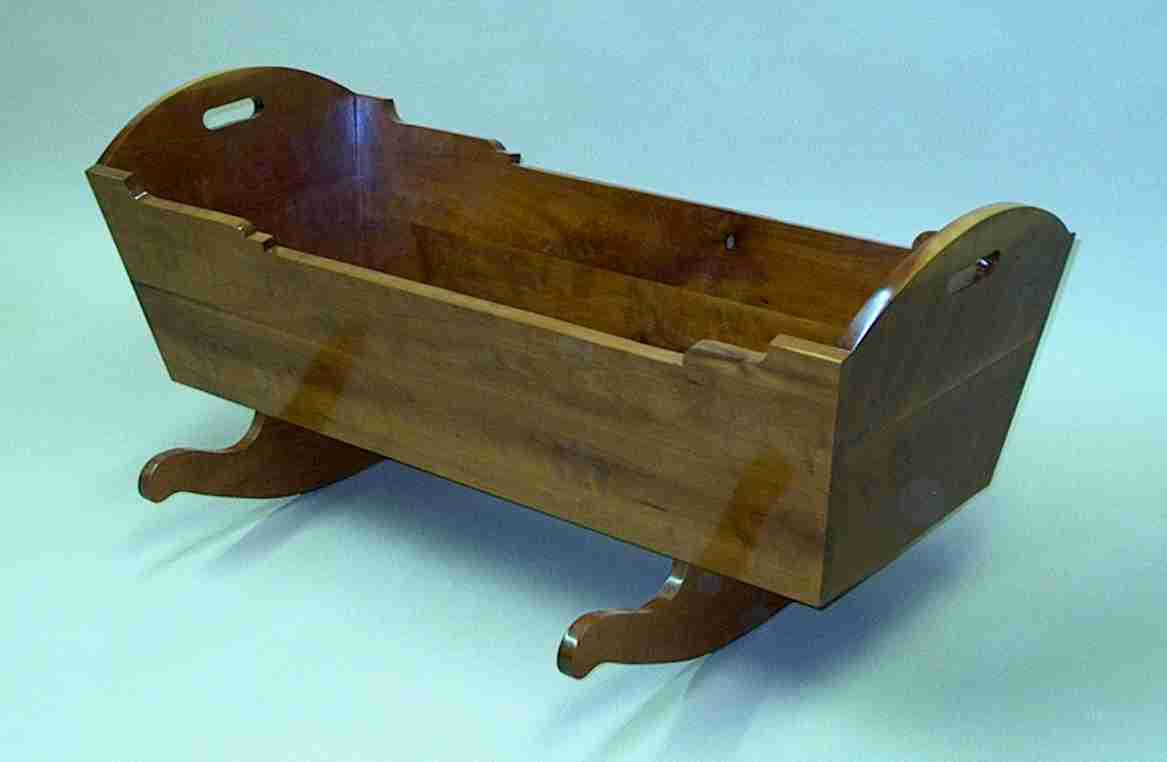 Another crade, in knotty pine, holds a couple youngsters in grand style.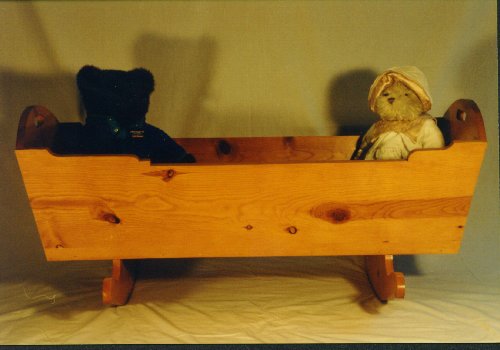 Return to Gift Ideas page