SLANT TOP CHERRY WRITING DESK
This desk was ordered as a birthday present for a very good friend's wife. It was made using solid cherry, with poplar for the secondary wood and drawer sides and bottoms. The finish selected was shellac, to highlight the figure and character of the wood, to allow tactile sensation of the wood, and to provide for easy repair should the finish be scratched.
One of the primary requirements was that the design be very simple, without curves or other ornamentation.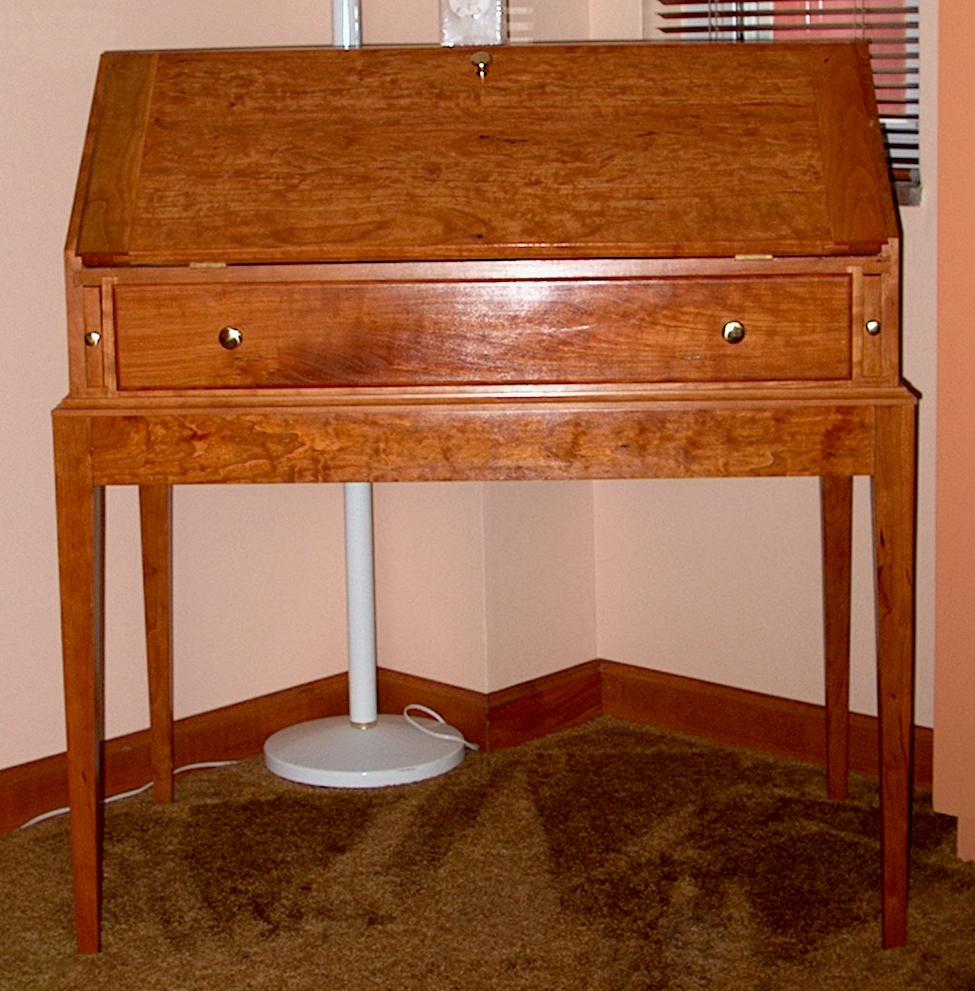 The desk front is supported by pull out rails. The interior gallery was requested to have a clean, functional look.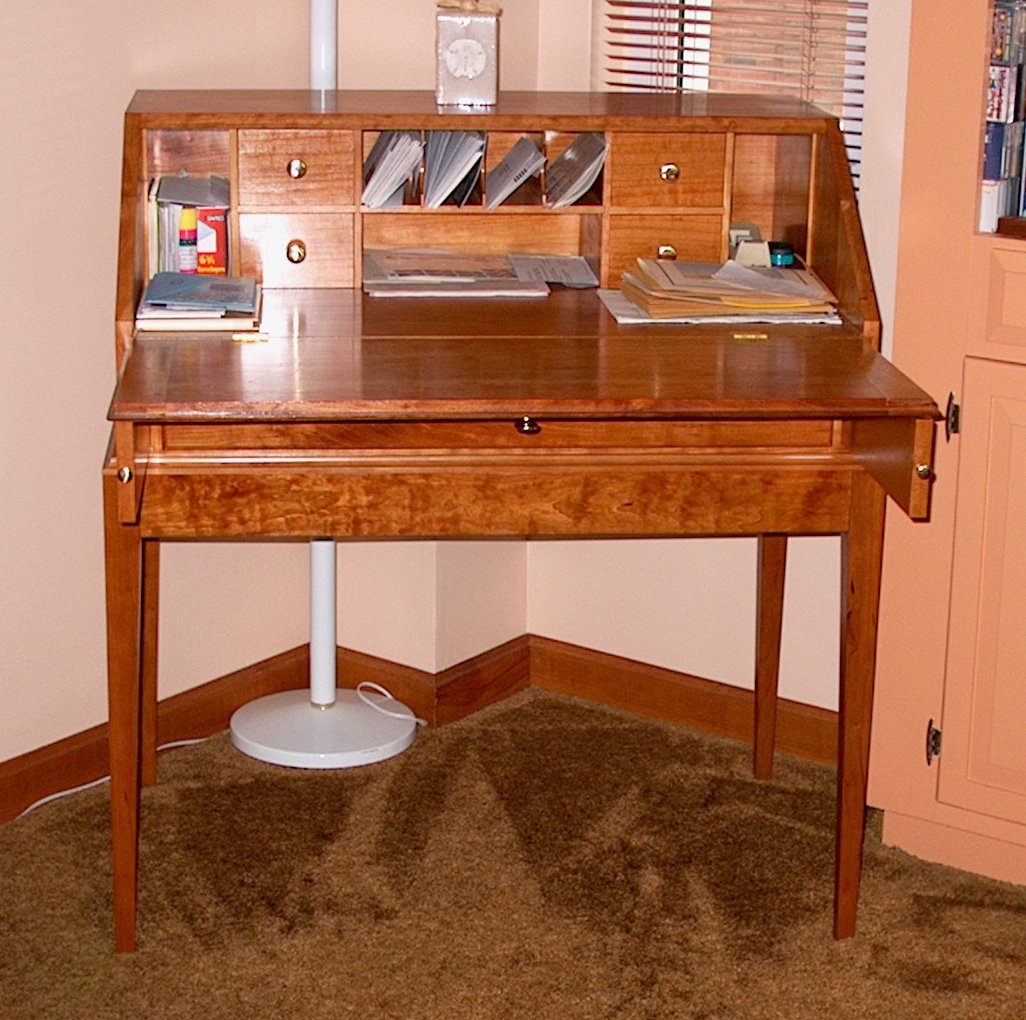 Narrow hand cut dovetails join the upper cherry drawer fronts to the poplar sides.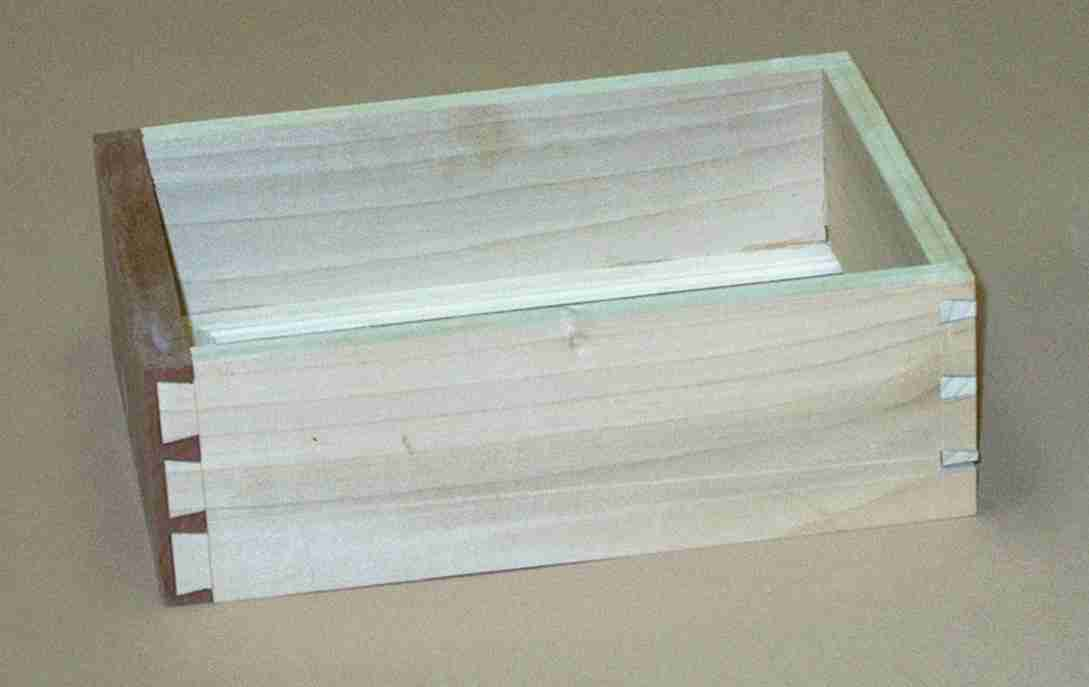 The drawer bottoms are secured to the sides with drawer slips, which add character and interest to the insides of the drawers.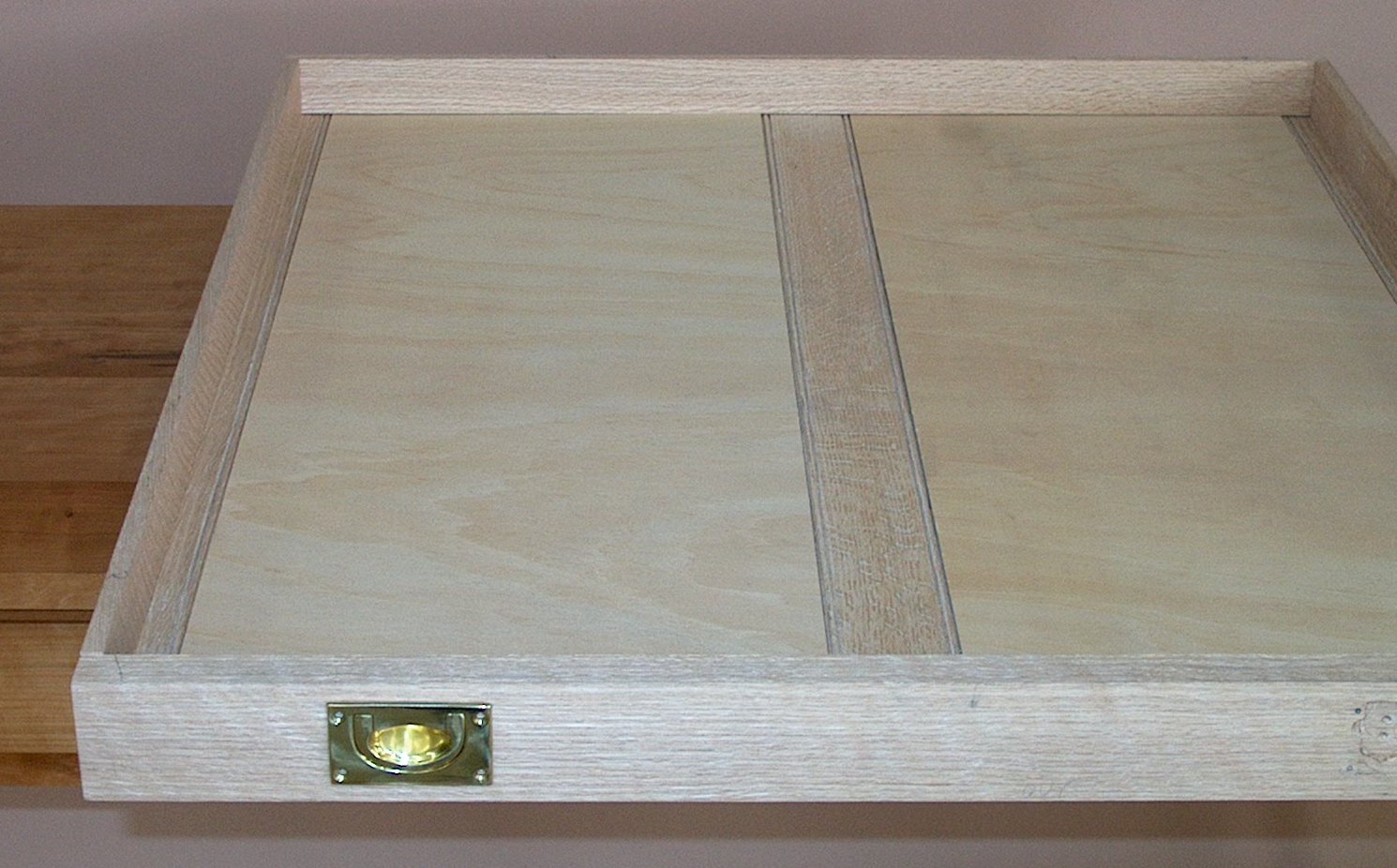 Return to Desks and Tables page
Return to Drawer Slips page
Appointments are suggested for your convenience.