(Part 3 of 3)  The final step in board matching is trimming edges for an even better match.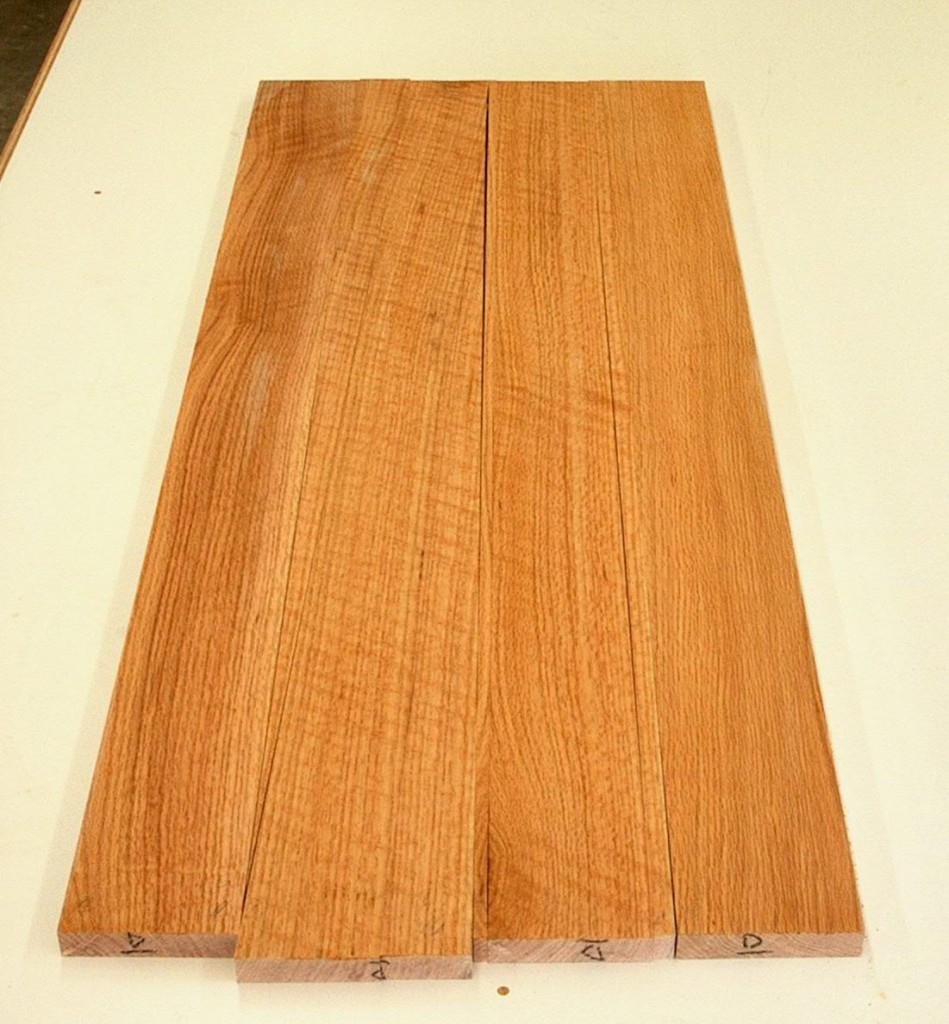 Here are four boards in selected orientation for a specialty cabinet side.  Color and grain pattern flow across the four  boards, but the overall appearance can be improved with five minutes of work.  On the right edge of the 2nd board from the right, there is a strip of sapwood that will stand out after finishing.  On the left edge of the 2nd board is a small defect on the back side.  And the grain pattern on the 3rd board from the right is diagonal to the edges, making more visible the joint with the adjoining boards.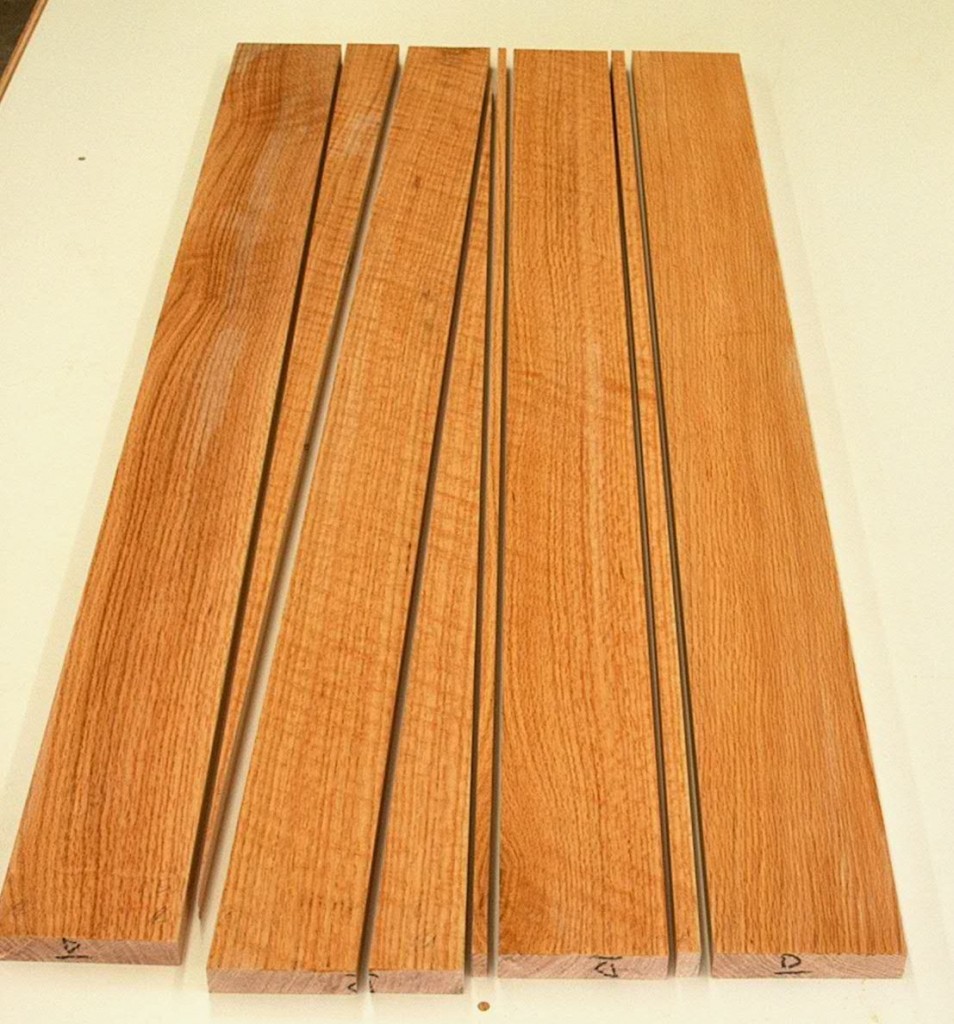 Those trims have been made.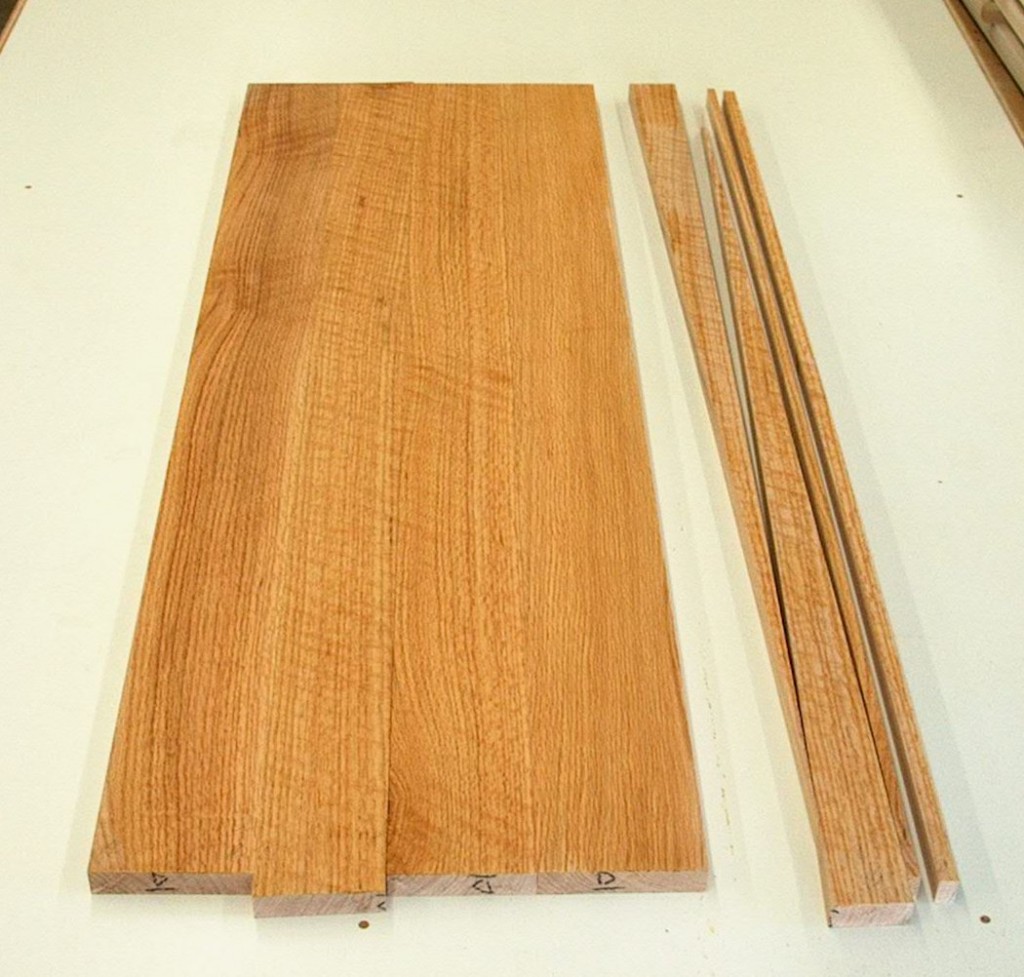 With the trimmings removed, the resulting matches between boards are improved.  The eye now sees the grain and fiigure of the wood without being distracted by joints.  It is hoped that with this attention to detail the piece of furniture is more likely to be used and enjoyed for many many years.