French Country Dining Table in Mahogany
This table was made for a local restaurant to seat larger groups of diners. It was designed from a picture, distressed to simulate age, and finished to blend with wood trim elsewhere in the facility.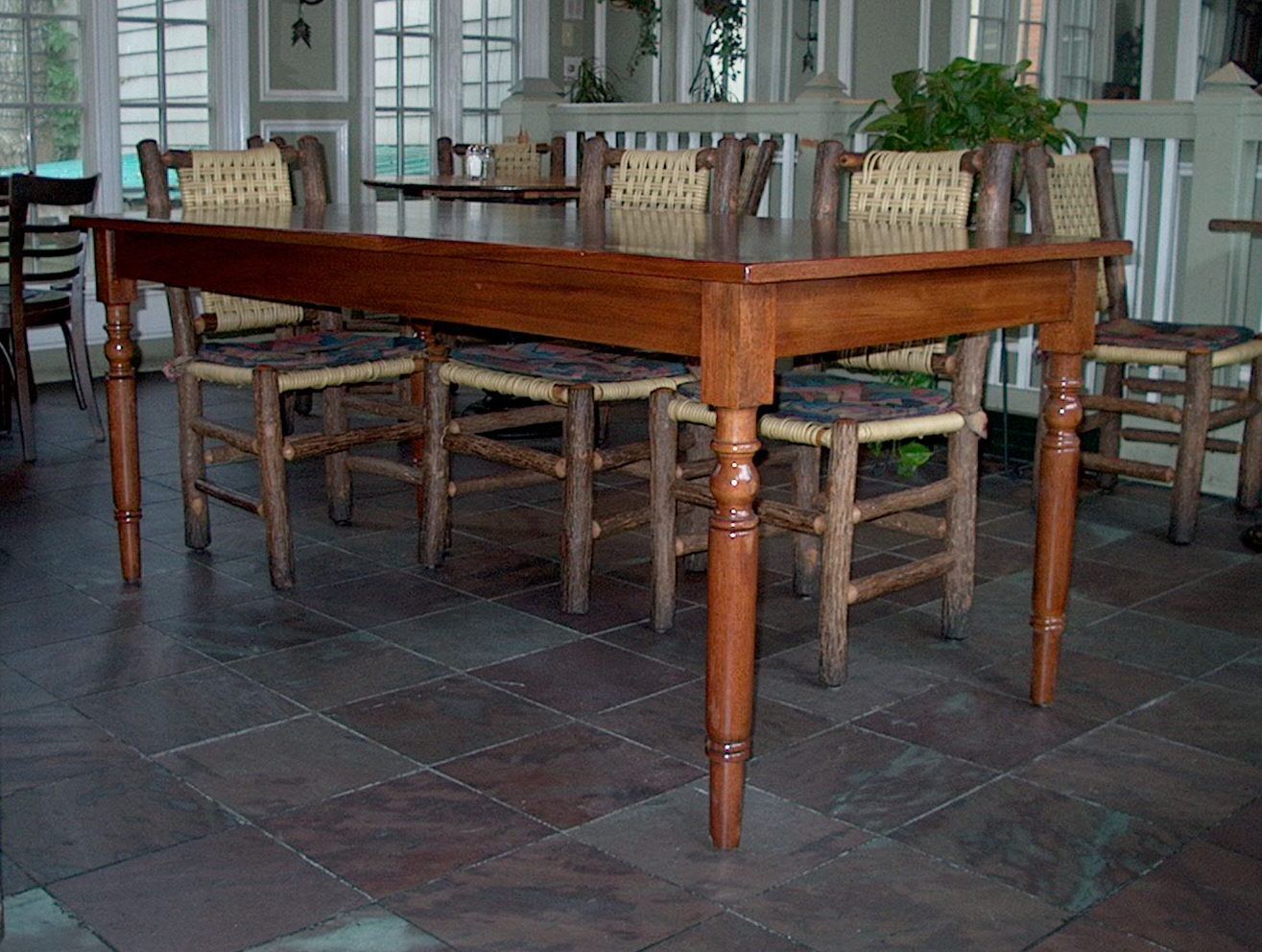 The table top is mahogany plywood with a mitred solid mahogany border. The legs were turned from 3" by 3" blanks, and the aprons are solid mahogany as well.
The finishing process started with a diluted combination of medium brown and honey amber water based aniline dyes. After distressing, this was followed by a dewaxed water based shellac sealer. A dark glaze followed to simulate age. Another coat of shellac sealed the glaze. Three coats of a tough water based acrylic/urethane completed the finish.