A customer was looking for a handcrafted blanket chest, in cherry, as a gift for his wife's parents. Additionally, he preferred an elegantly simple design.
We looked through several books of Shaker furniture and found a design he really liked.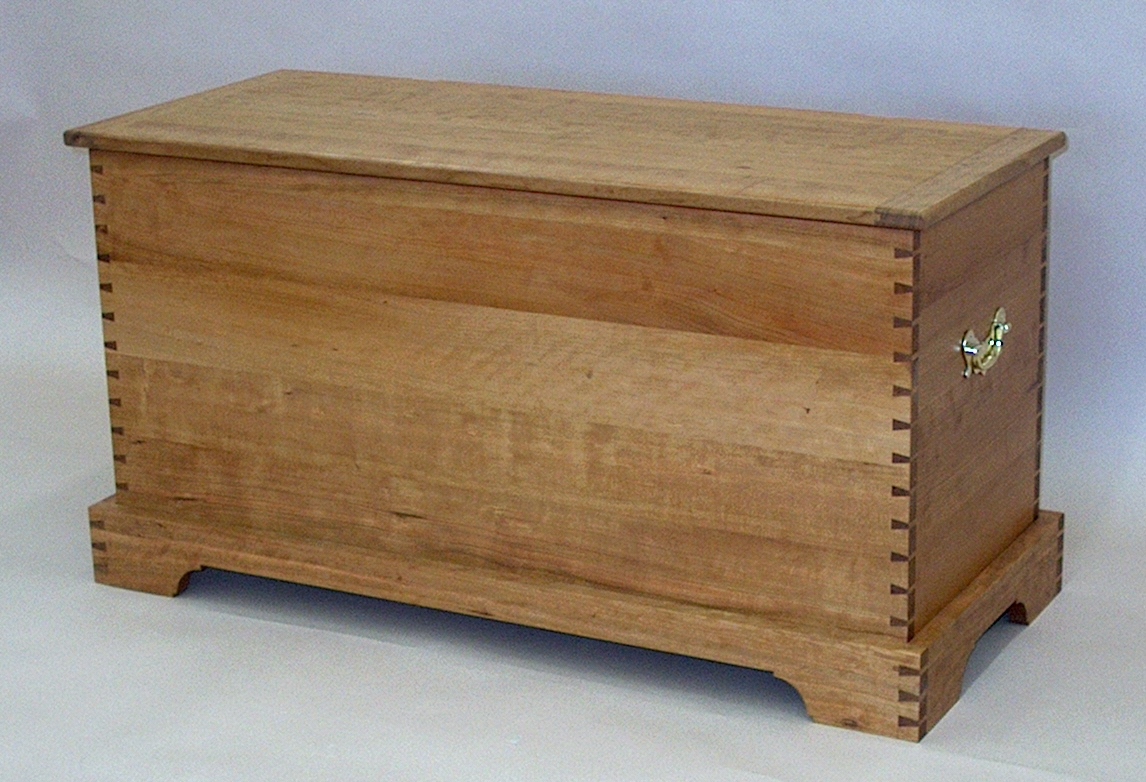 Besides an interior open top box or "till," he requested a red cedar lining.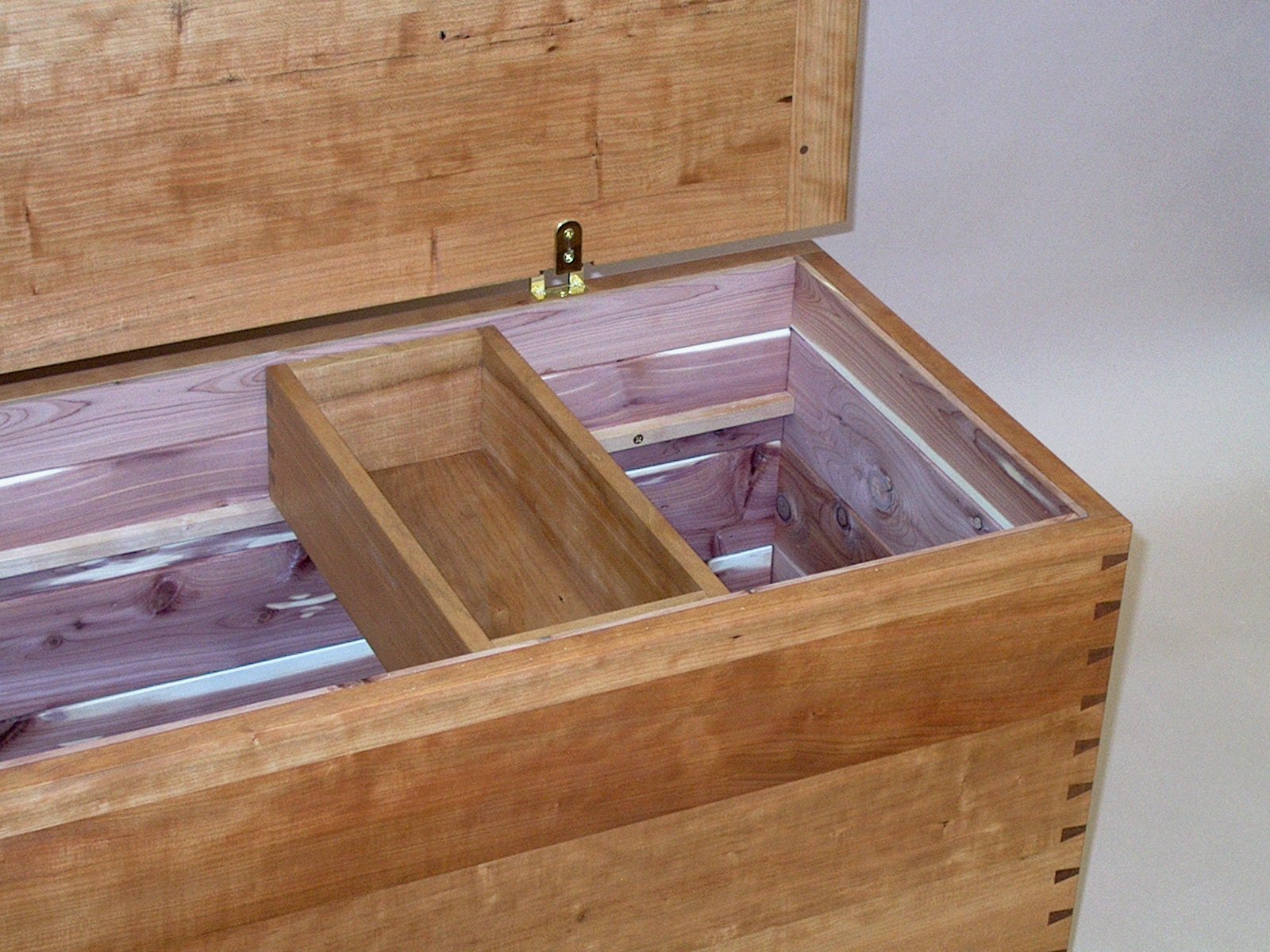 For an extra formal touch, the top was given breadboard ends.